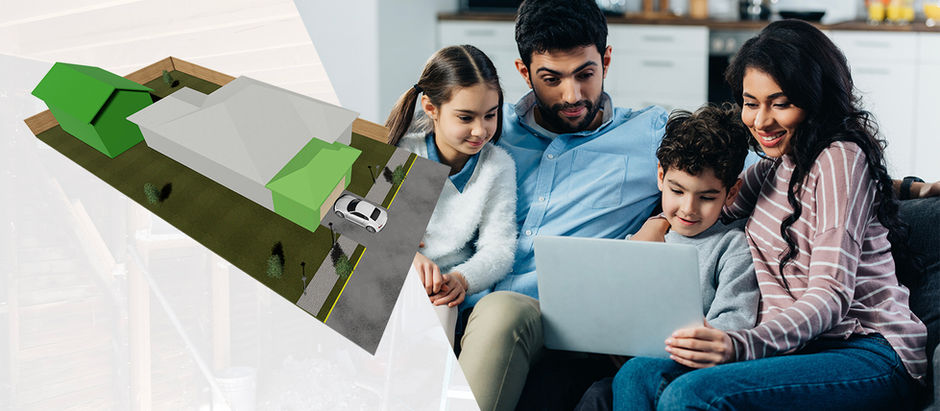 CASH
Cash is always the best option to finance your project when it is available. As the good old saying goes, cash is king. Many homeowners have been saving for a while with a project like this in mind and therefore manage to accumulate a nice size nest. But if you need other options, there's always other alternatives.
HOME EQUITY LOAN
This type of financing is a second mortgage based on the equity of your home with fix amount of years and a fixed rate, hence Home Equity Loan. You could take out this loan usually 5 to 20 years.
HOME EQUITY LINE OF CREDIT (HELOC)
Home Equity Line of Credit, this type of loan usually has a life span of 10-20 years and you could used it as a credit card on you home. Meaning let's say your limit is $20,000, you could take out a lesser amount and pay it back. Therefore leaving you with a limit of $20,000 to use again. Terms vary from bank to bank.
REFINANCING TO CASH OUT
A cash out refinance allows a home owner to refinance their existing mortgage combining the existing owed amount and the amount they need to take out in cash. Loan to value ratios play a role and home owners typically are able to take out loans up to 80% of the value of their home. When financing a large project this option usually seems to be the better option for this projects.
CONSTRUCTION TO PERMANENT LOAN
A construction loan is a loan that covers construction costs while you're building. Your payments usually cover interest only and once you are done with the construction it amortizes to a permanent mortgage loan.
So there you have it. Surely it may seem simple but, is always recommended that you sit down with a professional and figure out what is the best option that fits your unique situation. The first thing you want to find out is the cost of your project. Make an appointment with a CGH Solutions® representative to get a free analysis on your property and get an accurate quote on your project. Second sit down finance representative and see what options are best suited to finance your project. Third, make a decision once you have all the information and all your questions have been answered.
All blogs on this site are for educational purposes only, do not constitute legal advice or opinion, and should not be applied to your situation, or any specific situation, without consulting an attorney. CGH Solutions® does not provide any legal advice on any matter discussed on a blog, except in a formal engagement including, but not limited to, the execution of CGH Solutions®' formal legal services agreement and with respect to specific factual situations. No blog constitutes a guarantee or prediction regarding the outcome of any legal matter discussed on the blog or any representation.