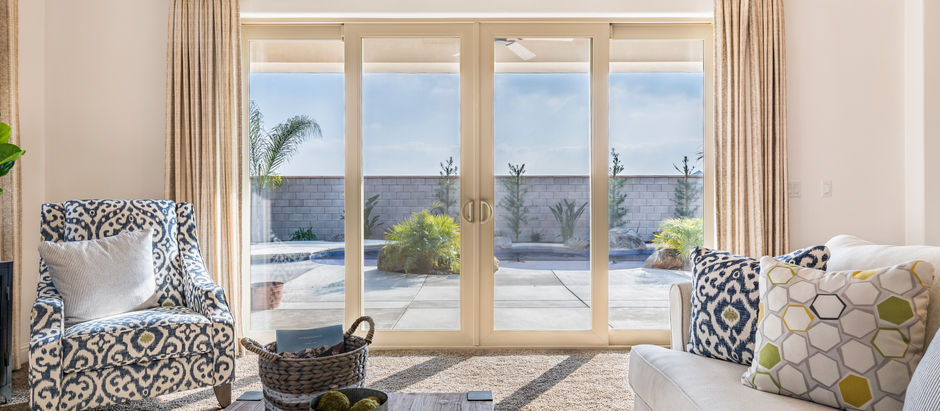 Thinking of transforming your home's garage into a room where you can relax and play? Or possibly converting the garage into a dwelling unit approved by the city? You've come to the right place for answers! In addition to windows and other home improvements, CGH Solutions specializes in garage conversions. Before you begin your project, our seasoned professionals have a few suggestions:
Don't Settle for Basic or Boring
One of the fun parts about creating a rec and playroom is that you can get a little more dramatic with these spaces. Let's say you want to add some flare to the walls and have a certain print or pattern in mind already. You can bring that style to life with custom wallpaper. Updating the look and feel of your new room will be a snap with paste- or water-activated adhesive that is easy to install, remove, and even reposition. You also won't have to stress about designs being out of stock when they are printed on demand. It's a savvy and simple way to update a single wall or makeover your entire garage.
Another way to add some style and purpose to your conversion? Get funky with your flooring! Flooring is where you can experiment and go bold when repurposing your garage into a living space — from tile to carpet to hardwood or vinyl, there are so many choices. And even better yet, a wonderful path of outdoor flooring that leads to your garage conversion project is another creative way to add that final touch and glow to your outdoor setting.
Do Only Hire Licensed Contractors
While there are updates you can easily DIY, there are others — including overhauling your flooring, adding windows, or installing insulation — that are best left for trained and experienced professionals. It is in your best interest to double-check if a contractor holds the right licenses and is properly insured. You should also take care to include a few must-have details in the work agreement, like:
⦁ A detailed description of work ordered.
⦁ An agreed-upon price and payment schedule.
⦁ Specifics of your project — i.e., permits and materials.
Without these tiny details, you could end up with substandard work, an unfinished project, or a much higher bill. You will also have very little recourse for resolving potential issues that occur from bad workmanship.
Don't Forget About Comfort and Function
Designing a recreational space that 'wows' is great, but you also need to be sure your conversion is set up so that folks will actually want to spend time in there. This is where it's important to add a few basics for comfort and convenience, like heating and cooling. It's also another reason you should consult a professional to help plan and complete your project.
If you have the budget and the setup of your home allows it, you can have your contractor simply extend existing systems into your new room. Other options include standalone heating and/or AC units and portable options, both of which can be budget-friendly and practical choices.
Depending on how you plan on using your rec room, you may also want to make sure it has quality internet connection. That way you can stream movies, music, or workouts in your converted garage, as well as play games or even work.
A garage conversion is a great way to get the most out of your home! Turning the space into a rec or game room or even a legal living space for you and your family is extra fun. Start by finding the right contractor and including the basics like heating and internet connection to make it a comfortable and workable space. Then, get as creative as you want. It's your space, so make it count!
Get a free quote for your garage conversion, window installation, or any other home improvement project from CGH Solutions. Learn more here.