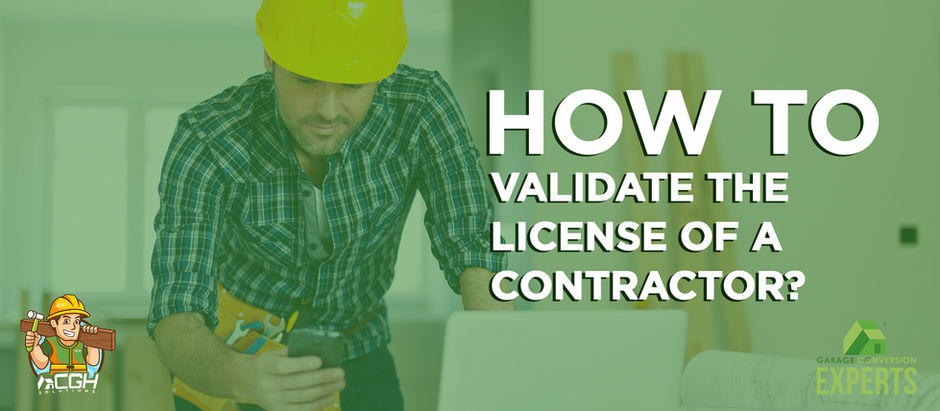 When we choose a contractor we are entrusting a very important investment in their hands. We have to be sure that we are choosing the right construction company.
There are two classes of contractors: those who have their own license and those who rent a license to carry out construction projects. We will briefly explain what these two types consist of.
The Responsible Managing Officer (RMO) or Responsible Managing Employee (RME) of a licensed construction company is responsible for all activities and violations committed by the company. The law requires the RMO or RME of a construction company to exercise direct supervision and control of its contracting operations. If the licensed person is not doing so, or if any of the other officers, general partners, or employees violate the law, the RMO or RME may lose their qualifying license and any other licenses in which the person acts as a "qualifier." in accordance with Section 7068.1 of the Business and Professions Code.
On the other hand, renting means that an unlicensed contracting company pays a person who does have a license to act as a Responsible Managing Officer ("RMO") or Responsible Managing Employee ("RME") of a construction company. Take into account that this person has no real participation in the daily operations of the company. Construction companies do this to obtain a license even without the owner (s) meeting the experience and exam requirements necessary to obtain a license.
The California Contractors State Licensing Board (CSLB) recently warned licensees and homeowners about the "dangers" of "renting" a qualifier. Even the CSLB statistics for 2021 are:
-50% of construction companies will disappear in the first year.
-8 out of 10 leased licensed contractors tend to disappear in less than 6 years.
The CSLB makes efforts to prevent companies from renting licenses because of the risk they represent. Just one of the disciplinary actions against "rented" qualifiers can include 6 months in jail, a fine of up to $ 5,000, or both; this if the rater does not actively participate in the licensee's business construction activities and to seek misdemeanors. If offenders repeat a second time, they will face a mandatory 90-day jail sentence and must also pay a fine of 20% of the contract price or $ 5000.
It is quite clear that hiring companies that do not have a license represents a huge risk to you and your wealth. Fortunately there is a simple way to verify the construction company and avoid unnecessary risks, we tell you how.
HOW TO VALIDATE A CONTRACTOR'S LICENSE
First review the structure of the company, to do this follow the following steps:
Go to the following link: cslb.ca.gov .

Find the contractor's license number (if you don't have it, ask the contractor for it).

Choose the license number.

Choose the "Staff List" option.
For the purposes of this example, John Doe is the "RMO" and must be involved in the "direct supervision and control" of the work. For the purposes of Section 7068.1 of the Code, "direct supervision and control" includes one or any combination of the following activities: supervising construction, managing construction activities making technical and administrative decisions, verifying that jobs have the labor adequate, direct supervision of construction or job sites. State Board of Contractor Licensing, Rules and Regulations, Chapter 13, Article 2, §§823 (a) and (b).
Second, you have to check if there are more organizations associated with the RMO.
Go to cslb.ca.gov .

Search the license number of the contractor

Choose the license number.

Choose the "Staff List" option.

We look into the contractor's information.
It is seen that John Doe has the tendency to participate in multiple companies like RMO and in this case the other two organizations have already expired. Many times these licenses expire due to disciplinary actions that cannot be resolved in a specific time. Clever! Now you know how to verify your contractor.
Note: CGH Solutions has been operating with its own license for more than 15 years and we have an impeccable record of our good practices, now that you know how to verify it, we invite you to do so and contact us if you want us to advise or help you with your project.