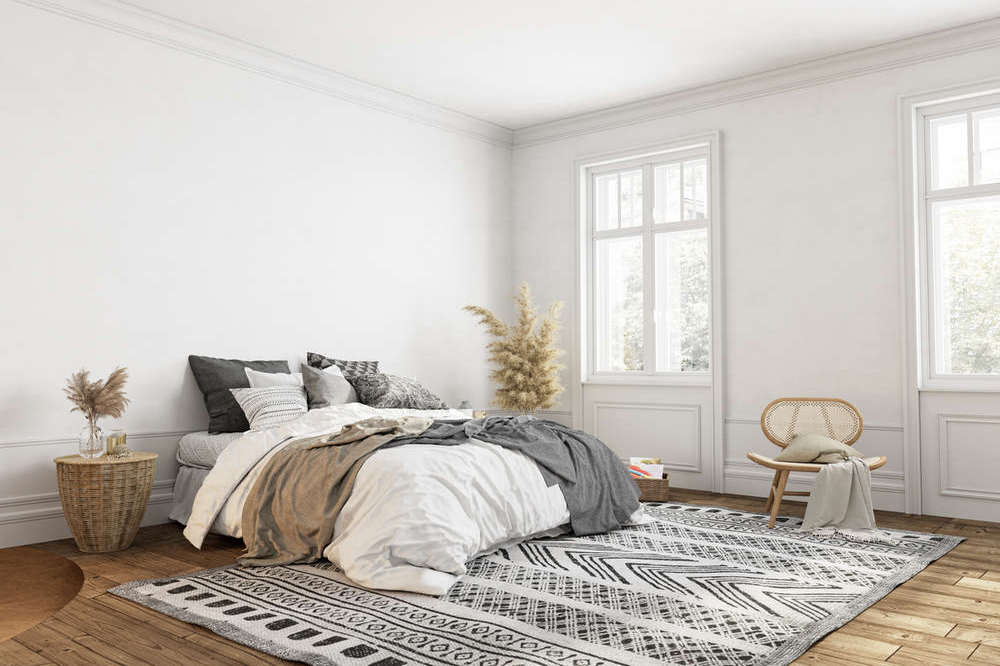 If you are planning to replace windows for your home in Los Angeles, CA, it is your chance to make sure they match and complement the style of your come. Why not think of the different rooms in your house and what type of replacement windows they would benefit from. For example, if you have windows in the bathroom, you need obscure privacy glass. If your living room has a view, you want a large picture window. And a living room can always use more natural light and good ventilation. Your bedroom is a reflection of your personal style, and you might want to admire the beauty when you enter that space. Here are a few ways to infuse more style into your bedroom when you get new windows.
Bay Or Bow Windows Offer a Focal Point
If your bedroom seems mundane or ordinary, when you get replacement windows installed, you might consider converting your bedroom window into a bay or bow window. These windows are valuable and highly aesthetic. They jut out of the house and add architectural interest inside and out. Inside, you also get more natural light, a better view, and a deeper sense of beauty. The windows become a focal point in the room, and you don't have to worry about other things in the space bringing down the style nearly as much.
Double Hung Replacement Windows Bring Safety
If your bedroom is upstairs, on the second floor of the house, it may have safety issues when it comes to the windows. If you have kids or pets, placing double-hung windows on the second level, including in your bedroom, can be a good idea. Double-hung windows open both from the bottom up and the top down. You can leave the bottom closed and open just the top part of the window so no one or no pet can fall out on accident when you aren't watching.
Casement Windows Increase Fresh Air
Fresh air is something everyone enjoys on a nice day, and you might want your bedroom to have a way to ventilate that stuffy, old air out for something clean and fresh. Casement windows are ideal for that because they have panes that open and swing all the way out. You can grab the fresh air and bring it into the home with ease. The window opens completely from top to bottom, which can help you to bring more air into the space.
Natural Light with More Windows
Lighting can make your bedroom feel open, welcoming, and larger. If you want the room to feel bigger than it actually is, consider what you can do with natural light through your new windows. Even if you get a similar size and style, you will get better lighting since modern window frames are smaller and glass spaces are larger. But there are other things you can do during this process that can help you get even more light if that's what you want.
There are lots of different styles, sizes, colors, and other options available when you are going to get replacement windows in Los Angeles, CA, and you will want to consider the options that can help your bedroom become everything you want it to be. Increasing style with new windows can certainly help you enjoy the space more. Would you like more information about our replacement windows, or are you ready to start your window replacement project in Los Angeles? Call us at (844) 200-6244 or click here today.