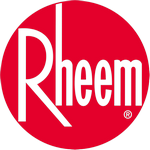 Rheem Heating and Cooling Products
The ideal comfort system for any home is one that just works without you realizing it. Rheem® specializes in dependable, quiet, efficient systems that make your home comfortable. Whether you need to stay cool in the summer, warm and toasty during winter or equally comfortable all year long, Rheem has the solution for your home. Browse Rheem's entire line of high-quality, sustainable, high-efficiency air conditioners, furnaces.
Air Conditioners
Chances are, the last thing you think about is your air conditioner. You just expect to be cool and comfortable. Rheem® has it covered with the finest air conditioners in the business—top-quality, innovative cooling solutions with the latest technology and dependable performance—all backed by great warranties and excellent service and support. If you have any questions on which Rheem air conditioner is the best for your home, just reach out to a trustworthy, independent Rheem Pro in your area.
Relationship & dedication
Award-Winning Innovations
Brothers Richard and Donald Rheem founded Rheem Manufacturing Company in Emeryville, CA, in 1925. While the company has produced a number of products in its nearly 100 years of operation, Rheem is currently the only manufacturer in the world that produces heating, cooling, water heating, pool & spa heating and commercial refrigeration products, and it is the largest manufacturer of water heating products in North America.
From industry-leading technologies to next- generation energy efficiencies, Rheem has been a pioneer in developing some of the most innovative advancements in heating, cooling and water heating. With a long list of award-winning solutions, Rheem continues to deliver advanced comfort, savings and experiences to our customers—just as we've done for nearly 100 years.