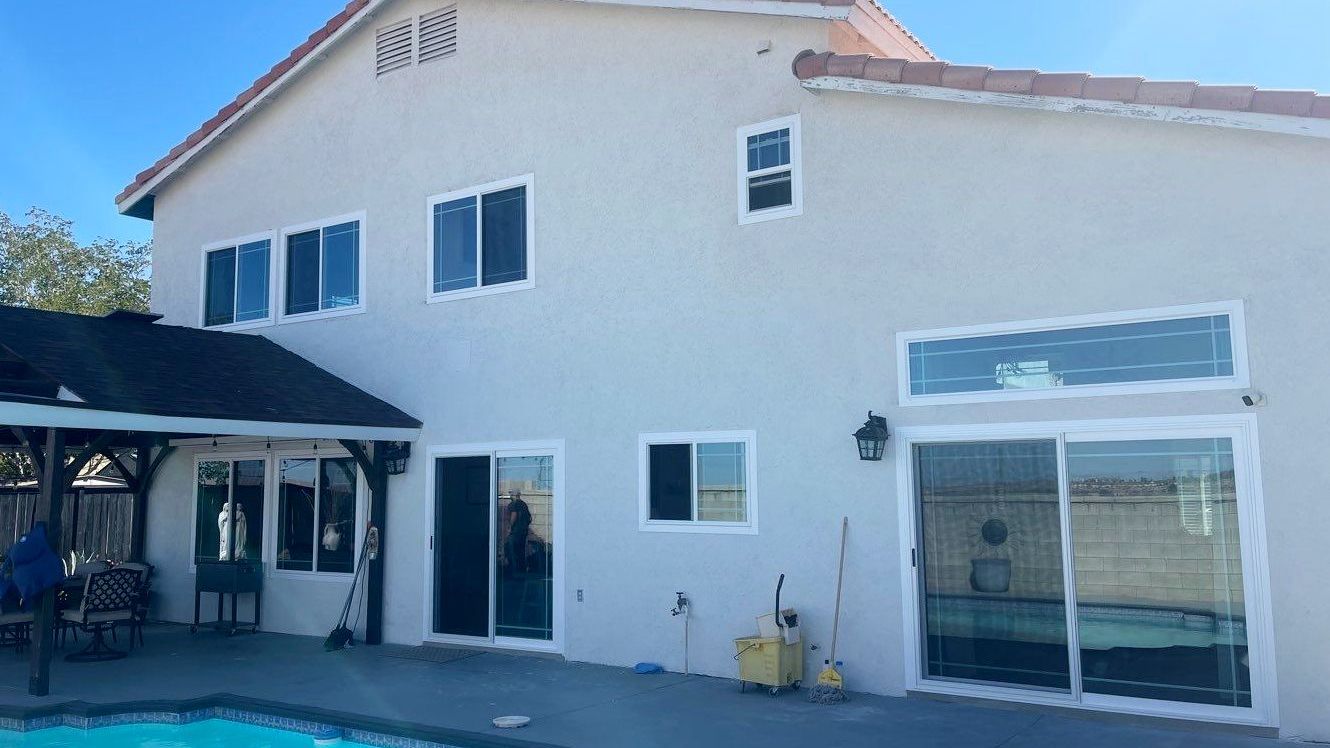 Window Replacement
Take a look at these windows and patio doors we recently replaced in Victorville, CA. As you can see in the photos, this home is beautiful. Now, with its new home upgrades, it is even more appealing. Notice the bordering details around the edges of the glasses. The grids are a nice little touch. As for the glass and frames, they are simple yet classy in their own way.
In addition to this home's boosted curb appeal, the homeowners can enjoy more natural lighting and views without compromising on their home's comfort. Our windows are energy efficient, making them both beautiful and functional. For details or to get started on your home, reach out to one of our experts today. We're more than happy to help you!
Contact CGH Solutions® at (844) 200-6244 or click here for a FREE quote!